Unleash AI innovation across the enterprise with Teradata and AWS
How can businesses deliver maximum value from Artificial Intelligence (AI) and Machine Learning (ML) projects, and scale them fast from proof-of-concept to production?

This exclusive webinar, hosted by Teradata and Amazon Web Services (AWS), provides answers. Find out how the seamless integration of Teradata VantageCloud and ClearScape Analytics™, with AWS and Amazon SageMaker, empowers teams across your organization to innovate with powerful AI/ML tools and services. The result? Breakthrough insights that solve your most complex challenges, reveal new opportunities, and sharpen your competitive edge.

Get actionable tips on how to:
Avoid the common pitfalls of AI/ML projects
Fast-track AI/ML initiatives across your business
Accelerate time-to-value from AI-powered innovation
Spend less time prepping data and more time innovating
You'll also find out how your peers are delivering more relevant customer experiences, faster growth, and better performance with AI-powered innovation.

Don't miss the insights from our panel of AI experts:
Speakers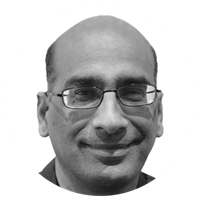 Sri Raghavan
Principal, Data Science and Analytics
Amazon Marketplace
Sri Raghavan heads up the Database and Analytics Partnerships team within the AWS Partner Organization (APO). In his role, Sri is responsible for managing a number of enterprise scale partners to deliver comprehensive GTM, co-sell, enablement, design integration, and product support, as they implement their solutions on the AWS cloud while also integrating with third party AWS services (e.g., Sagemaker). Sri's initial focus at AWS was on the Marketplace channel and during his tenure he managed a set of partnerships that have increased their total TCV sales via Marketplace by an average of over 100%. Today, Sri expanded responsibilities include Marketplace enablement along with all the rest of the APO responsibilities and now also manages a team of Partner Development Managers, Co-sell specialists, GTM owners, and analytics subject matter experts dedicated to supporting database and analytics partners.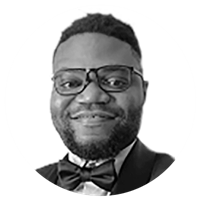 Doug Mbaya
Senior Partner Solutions Architect
AWS
Doug Mbaya is an Analytics Solutions Architect and an IA/ML evangelist at Amazon Web Services (AWS). He collaborates with AWS partners, including Teradata, to surface synergies between analytics and AI by creating joint solutions that elevate customer experiences and value.

Chris Hillman
Senior Data Science Director, International
Teradata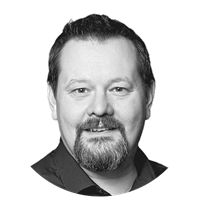 Chris Hillman is the Director of Data Science in the International region and has been responsible for developing and articulating the Teradata Analytics 1-2-3 strategy and supporting the direction and development of ClearScape Analytics. Prior to this current role, Chris led the International Data Science Practice and has worked on a large number of AI projects in the International Region focusing on the generation of measurable ROI from Analytics in production at scale using Teradata, open source and other vendor technologies. Chris has spoken regularly at leading conferences including Strata, Gartner Analytics, O'Reilly AI and Hadoop World. Chris also worked to establish the Art of Analytics practice, promoting the value of producing striking visualisations that draw people into Data Science projects, while retaining a solid business-outcome foundation.
Kate Russell​ (Moderator)
Tech Reporter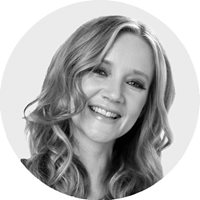 Journalist, reporter, educator and author, Kate has been writing about technology and the Internet since 1995. She was recently appointed a board member of the BCS Influence Board, an advisory body for the Chartered Institute of IT in the UK. A champion for diversity in tech, she has been a regular face on TV and voice on radio throughout her career, being a core member of the BBC Click reporting team for over a decade, as well as writing a 'travel tech' column for National Geographic traveler for 7 years. In addition to reporting on technology, Kate helps inspire the next generation of tech professionals through her work with Teentech CIC, a non-profit co-founded by Tomorrow's World presenter, Maggie Philbin. She also speaks at conferences and digital strategy and policy meetings to help businesses and politicians understand the complexities of transformation for the digital age. Her website, KateRussell.co.uk, has won multiple awards for best technology blog and she has been honored in the Hall of Fame for the Computer Weekly Top 50 most influential women in UK IT. She also writes sci-fi and fantasy with two published novels now available.​