Get more from the Cloud. Get Vantage.
Proven cloud solutions built and priced to scale
Teradata Cloud
Analytics moves business forward.
Teradata Vantage delivers a powerful, modern analytics cloud architecture that unifies Analytics, Data Lakes, and Data Warehouses. For those already in the cloud, Teradata Vantage can flexibly scale to meet the challenge of growth – and pay-as-you-go offers maximum flexibility. Whether an organization is migrating to the cloud, has a hybrid infrastructure, or is already fully committed, Teradata moves from cloud analytics to answers.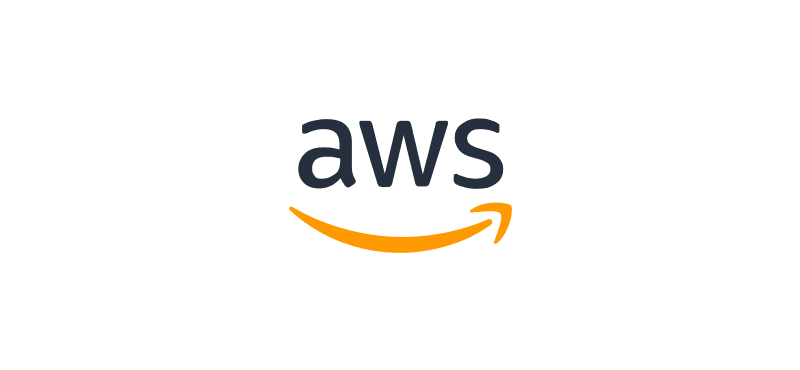 Amazon Web Services
Use AWS infrastructure with Teradata Vantage

Microsoft Azure
Combine Azure resources with Teradata Vantage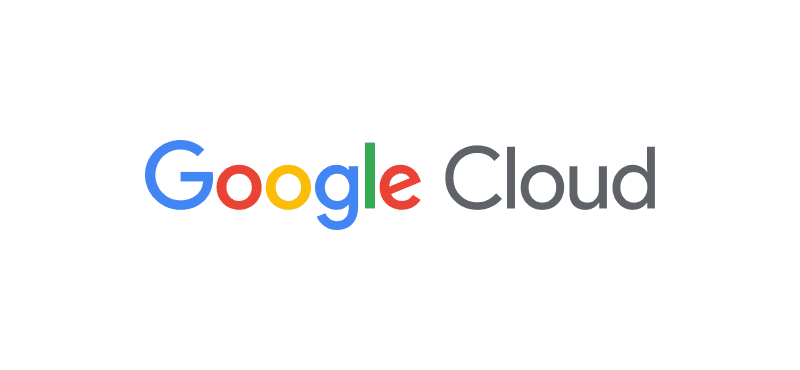 Google Cloud
Leverage Google Cloud with Teradata Vantage
Why Cloud?
It's a fact: in an enterprise-level business, the cloud isn't optional—the cloud IS business. Information technology is being reshaped to take advantage of new standards of speed, storage, and limitless scale. With the cloud offering greater flexibility, massive (and low-cost) storage, more expansive service capabilities, it's easy to understand the cloud's rapid growth.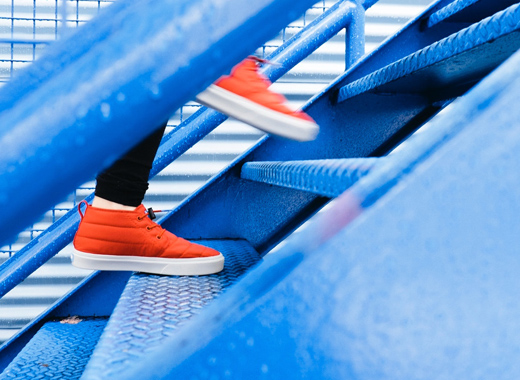 Strength in the cloud
Increase flexibility, lower costs and move business forward: the cloud advantage.
Learn more about Teradata Vantage, the highest performing cloud-optimized analytics platform.
Business and Technical Drivers
Budget-friendly
Cloud solutions eliminates the need to buy expensive infrastructure and offers consumption (pay-as-you-go) pricing that provides greater cost control.
Enterprise-Ready
Technology available for data cloud solutions evolved quickly and is now enterprise-ready, capable of supporting production workloads.
Native Object Store
Enables customers to easily connect to and analyze data within low-cost object stores such as Amazon S3, Azure Blob, ADLS Gen2, and Google Cloud Storage.
Faster Time-to-Value
Procuring, deploying, and provisioning IT infrastructure is a time-consuming process – but cloud solutions can literally cut months into minutes.
Agility, Flexibility
Fast provisioning, elastic computing power, and massively scalable storage provide a level of freedom not often found in traditional solutions.
Subscription Model
Teradata offers many data cloud services in a cash-flow-friendly subscription model, providing the same Vantage software across all deployment options.
See how to get answers in the Cloud.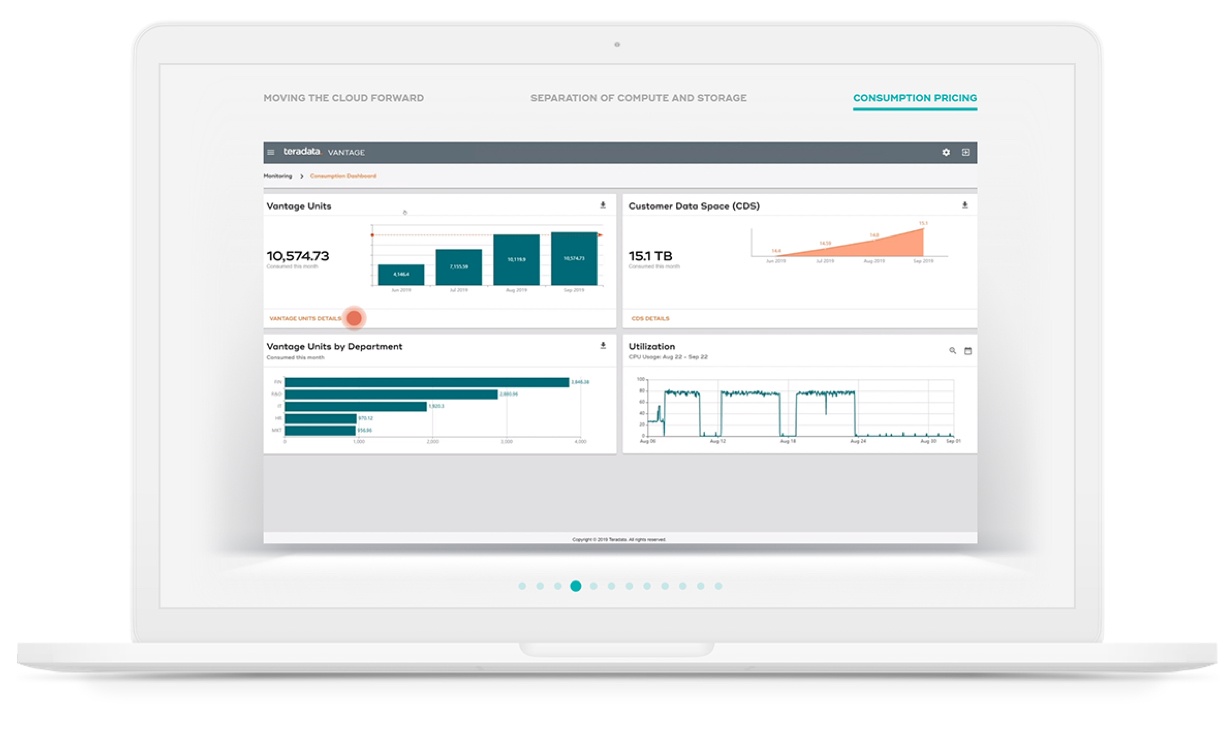 Experience the Cloud Demo
Check out this self-paced interactive tour to get a closer look at Vantage in the cloud and see how a modern cloud architecture delivers the flexibility and agility that help future-proof your business.
Recommended First Use Cases
More and more analytic ecosystems are making their way into the cloud. Scenarios where the elasticity provided by cloud deployment is quite advantageous include test and development systems as well as data labs. These use cases share the characteristic of being needed for a short time and then no longer needed for awhile.
Cloud for Test and Development
In many organizations, the capacity of test and development systems is often under-utilized - but when activity picks up, capacity can be under-sized. This paradox can be addressed with cloud deployment. The flexibility to allocate exactly the resources needed for testing and/or development, then turn around and de-allocate just as quickly is very powerful. An added advantage for test and development is the ability to use the latest versions of software for feature exploitation and/or validation before the software is ready to be deployed in a highly governed on-premises environment.
Cloud for Data Labs
In data lab deployment, cloud implementation has two big advantages. First, scalability in cloud provides the perfect working model for users who cannot necessarily anticipate resources needed for working with the next new data set or algorithm. The second advantage of cloud deployment for data science work is agility. Internal process and timeframes for bringing in a new piece of software on-premises can slow down data discovery. In a cloud data lab environment, the desired tools are more easily accessible, even without going through a maze of IT governance and standards committees.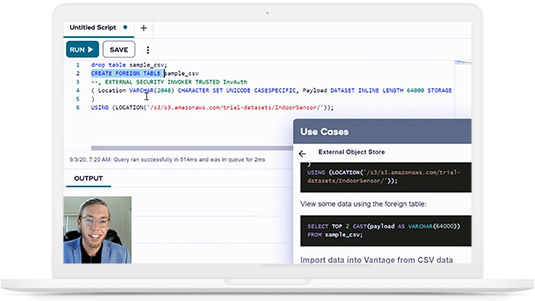 See a modern cloud solution in action
Teradata Vantage: experience the connected multi-cloud data platform for enterprise analytics in action.
Get started now with Vantage in the Cloud